This morning I wanted to celebrate a few Etsy ceramicists who are creating amazing pottery. Searching with 'turquoise' in mind, here are three beautifully crafted items that would be a wonderful, artistic addition in any space.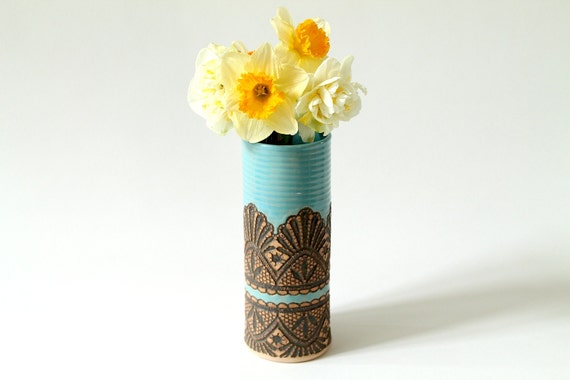 On Etsy at: Burning Fork Studio
Handbuilding is typically where you start in ceramics before heading off to learn wheel throwing. I have witnessed all too often when students abandon the art of handbuilding because it takes too much time to perfect. It's for this reason why I have a soft spot for artists who keep those traditions alive and do a knock-out job of it. It requires patience, soft hands and more patience to build a piece like the one above. Kudos to you Lahla of Burning Fork Studio!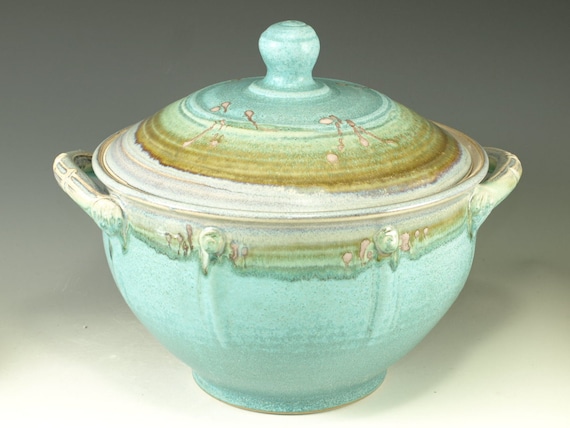 On Etsy at: Hodakapottery
This piece resembles so much of what I made during college. It's a great blend of wheel throwing and handbuilding put together to create the textures seen in this casserole. The work that goes into creating this piece, along with the teapot pictured below, is nothing short of impressive. How could guests not want to eat whatever you serve in this dish! Beautiful example of functional art.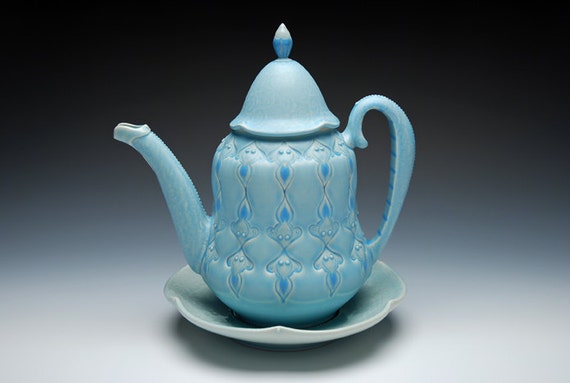 On Etsy at: KiefferCeramics
Oh the teapot. They have always been my favorite form in ceramics. It's because they're challenging, maddening and so rewarding (at the end). It's feasible that a teapot could take two weeks to make. Some of that goes into drying time and attaching and building additional parts and starting again because the lid doesn't fit just right even though you measured twice and trimmed once. Not that I know from personal experience, ahem.
But I digress. They are a labor of love and when the end looks like this, how can anyone not appreciate the design.