Grasshopper Stapler at Anthropologie.com – $18.00
This is one of the most adorable things I've seen in a while – and it's a stapler! Honestly, I'm not sure if I could get tired of stapling with those antennae looking so cute. It made me laugh so this little gem made the top of my 'I'm lovin' it' list.
The Juliette Toile Apron at Williams-Sonoma – $9.99, sale
It's been in the past few years that I've developed a deep love of toile. It's probably the cow/horse/rooster/country-loving person inside me looking for a way to show itself.
Blackhawk Media at Restoration Hardware – $1995
This is such a marvel – a spectacle! I'm certain this would be perfect in my husband's man cave and he would love it. Actually, I'm pretty sure if I designed the room similar to this, he'd feel right at home. Those patchwork seams and exposed screws are ingenious! Love, love it!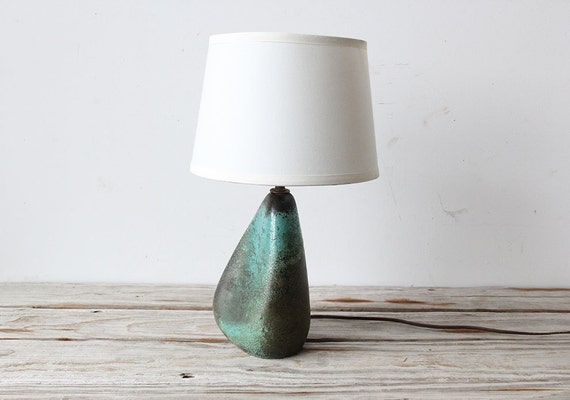 Unique Turquoise Stone Pottery Lamp by GallivantingGirls on Etsy – $220
It's no secret, I love turquoise. But then to go and turn pottery into what looks like a big piece of turquoise stone, I can't help but swoon! It's so natural, organic and artistic. Beautiful!
Dinosaur Study II Print by Crate and Barrel – $400.00
It's not much of a mystery to those who know me that I was a dinosaur nut when I was younger. Actually, not much has changed since I'm madly, truly, deeply in love with fossils. Oh, how I love them. I also love this print with its vintage beauty and stunning triceratops illustration.