Before I get to the main subject of my post, I wanted to share these little salt and pepper shakers: My husband and I had to take a trip to Target one night this weekend and as we were looking around, I veered into the holiday home decorating section. I've been known to do that a time or two. That's when I found these two little foxes, which are salt and pepper shakers. The black and gold makes me think of Egyptian art. Love them!
Threshold Porcelain Assorted Salt Shakers Fox from Target
Inspired by Friday's post about my childhood ornaments, I wanted to look around and see what ornaments are out there in our vast, shopping universe. I was looking for ones that are different, cool and great conversation starters. Here's what I found:
Agate Ornament at Target – I have a collection of geodes, so this ornament was right up my alley.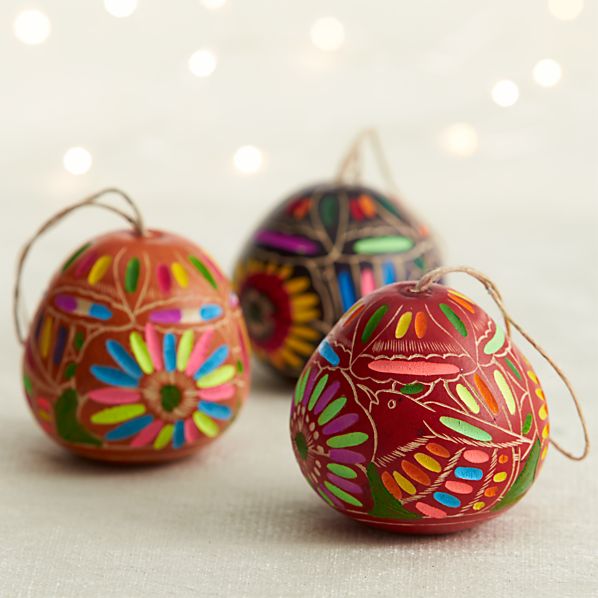 Global Gourd Ornaments from Crate and Barrel. Here's the story from their website about these beautiful ornaments: Artisans employ the ancient craft of gourd-carving to create these beautiful ethnic ornaments. Each hollowed gourd is hand-carved with folk art flowers and birds and handpainted in sunny brights. This ornament was handcrafted exclusively for Crate and Barrel by women in rural Peru in collaboration with a fair trade group, empowering crafters to earn a sustainable income to provide their families with food, shelter and healthcare.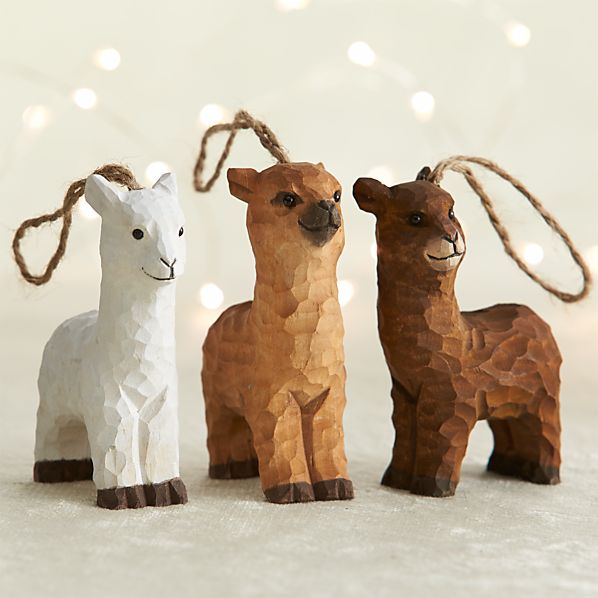 Carved Wood Alpaca ornaments from Crate and Barrel – Alpacas, llamas and foxes seem to be taking over everything right now. Have you noticed this? You have, oh good. I thought it was just me.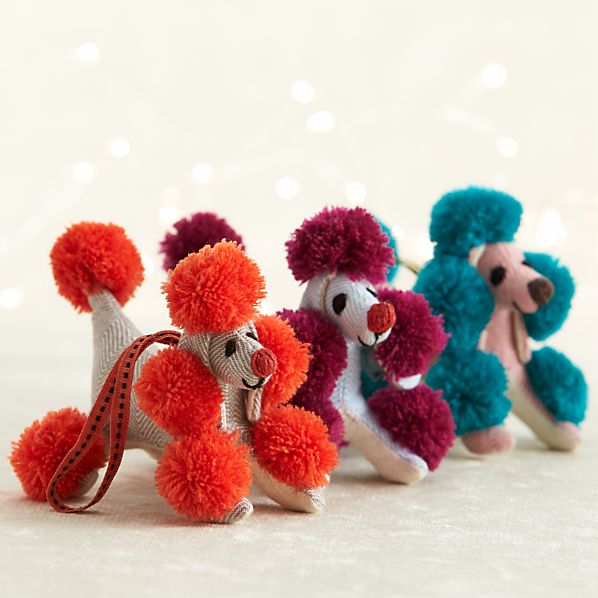 PomPom Poodle Ornaments from Crate and Barrel – These made me laugh because they're ridiculous. I can picture the vibrant Christmas tree they would adorn so well.
Sequined Peacock Clip Ornament from World Market – What a great 'pop' of whimsy to include on a few branches of the tree. It's sparkly too – lovely!
Wood Rooster Ornaments from World Market – For some reason I'm on a rooster kick and just love all of their beautiful colors. Wouldn't these be a great pop of color on a tree?